This is SO easy.  No where near as complicated as you might think.
Alright, so remember in PMs and posting, your tool bars for when you're typing in your responses? The option to post pics is in that toll bar. The really cool thing about this site is that you can actually pull pictures straight from your computer! You don't have to use a middle man like Deviant Art or anything!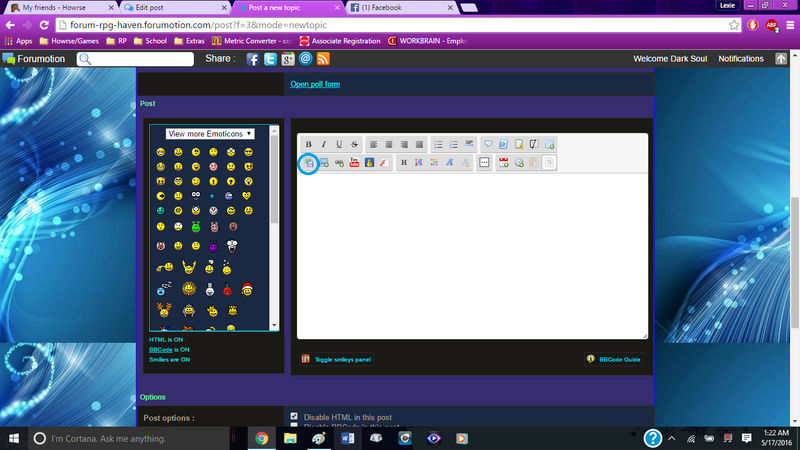 So when you get to your big white box, go to your tool bar. If you're pulling a pic off of your computer, you'll need to follow ALL of these steps, otherwise, if you're just pulling something off of Google or whatever, you can skip all the way down to the very last step. Tra-la-la-la-la-la...anyways...when you're in your big white box, you'll need to click on the icon of a little picture with a floppy disk. This button means you're pulling it off your computer.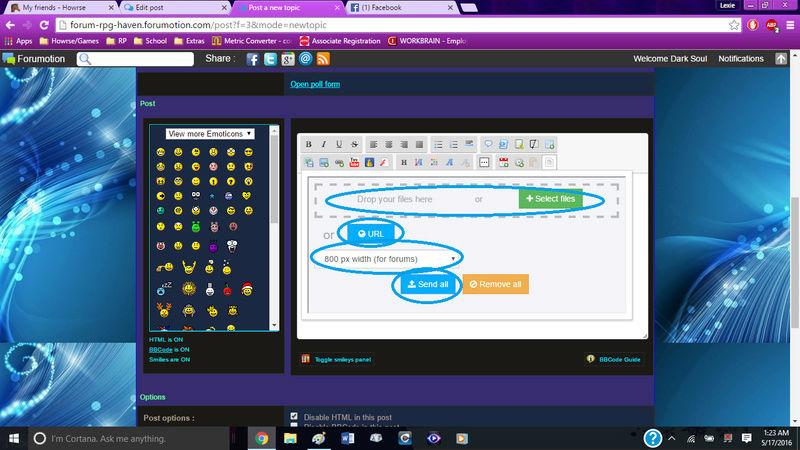 Next, you'll click on "Select Files," select the images off your computer you want to use, and then click "Send All."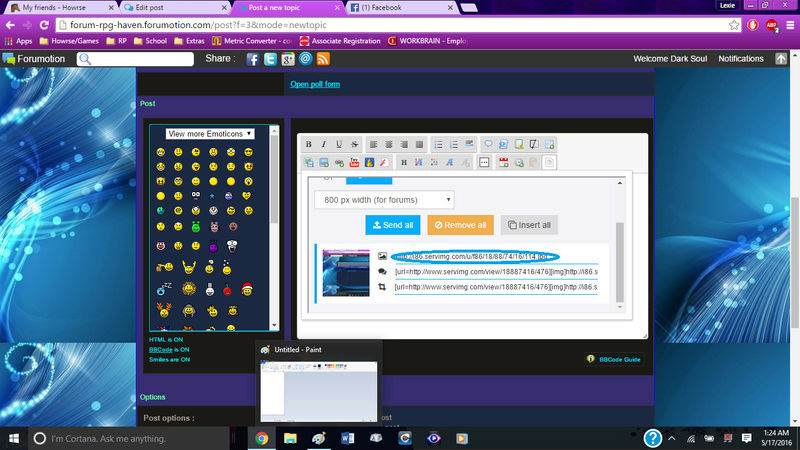 After you've clicked "Send All," your pics will now have URL codes that you can use. Click on the plain one that doesn't include any special coding in it (it's the one that I've circled in the image above.)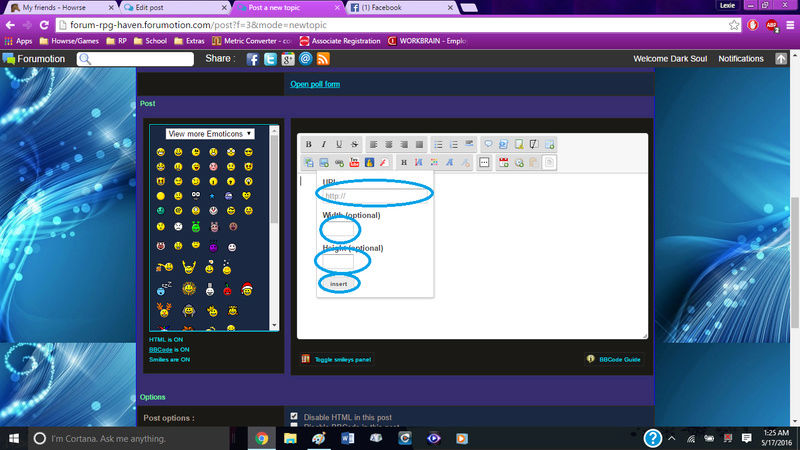 Last step! YAYS! Once you have your pic's URL code, you'll just click on the icon of a picture with a tiny little + on the bottom right corner of it, enter the URL code for it, and alter the size if you so desire, then click "Insert."
TA-DA! You're done and you've inserted a pic! That was so easy! Need a Staples button! XD