Alright...you might want to know how to post on this site if you're joining for the RPs. XD So here's the "How to" on that.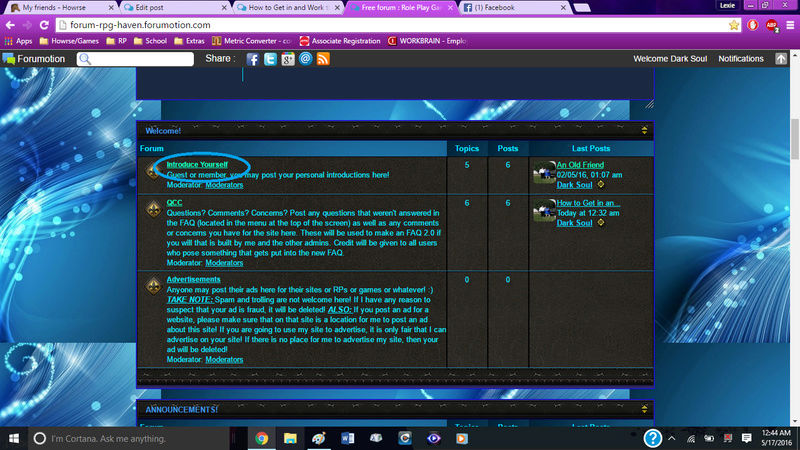 If you assumed that we were gonna use the Introduce Yourself section for this demo...YOU WERE RIGHT! YOU WIN NOTHING! YAYS!
Alright, you got two ways you can do this. You can either make a "New Topic," which is mainly recommended for the Introduce Yourself section only unless you are actually wanting to make a new topic (but for RPs, it's best to ask the owner of said RP about doing this first) or you can just clicky on an existing topic and reply to it. The following steps will be the same for either action.
Alright, so you're on the topic you want to reply to, here you'll see, once again "New Topic" but to the left of that, you'll also see "Post Reply." "Post Reply" is what you'll most likely want, that's how you reply. "New Topic" will just take you to make a brand new topic and won't have anything to do with the topic you're wanting to reply to.
Alright, so you're either creating a new topic or posting a reply. No matter which option you go for, you'll see the option for a title. If you're making a new topic, obviously, you'll need to fill in a title. But if you're just posting a reply, ignore that bit. It's not needed for a reply.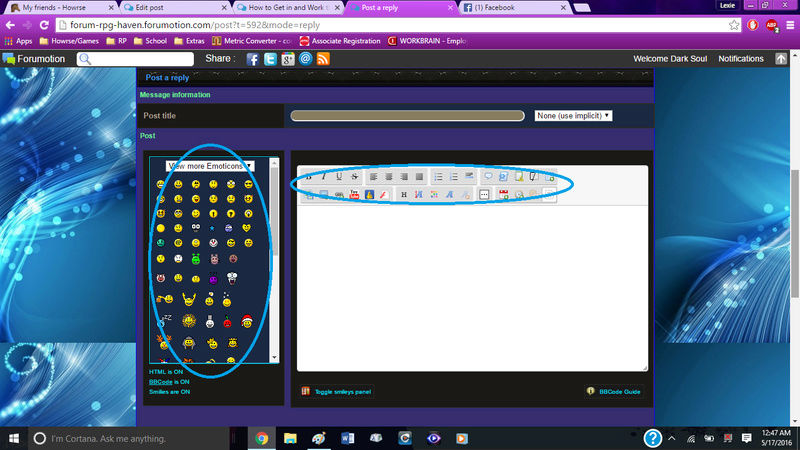 So, you got your emojis, your tool bar, and your big white box to type your reply or new topic into. XD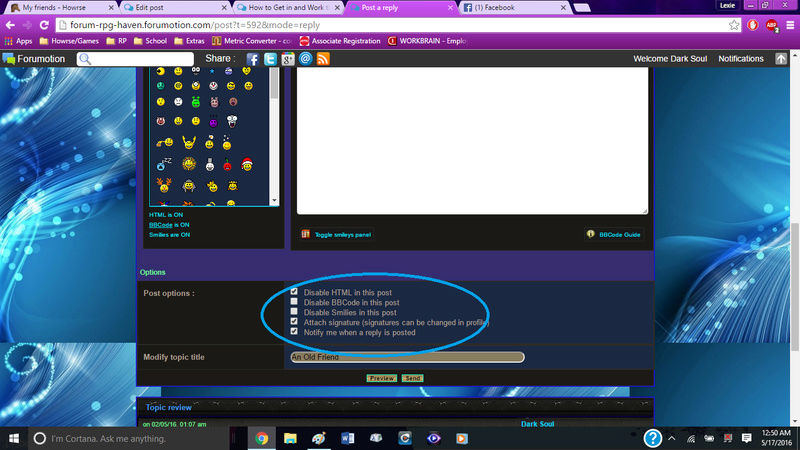 So like the PMs, you're going to have all these little check boxes down at the bottom when you're done. The main two I mess with are "Attach signature" and "Notify me when a reply is posted." The "Notify me when a reply is posted" one is the one that'll send you a notification in your tool bar at the top of your screen whenever someone else responds to the same topic (this is really handy for RPs to make sure you don't miss posts.)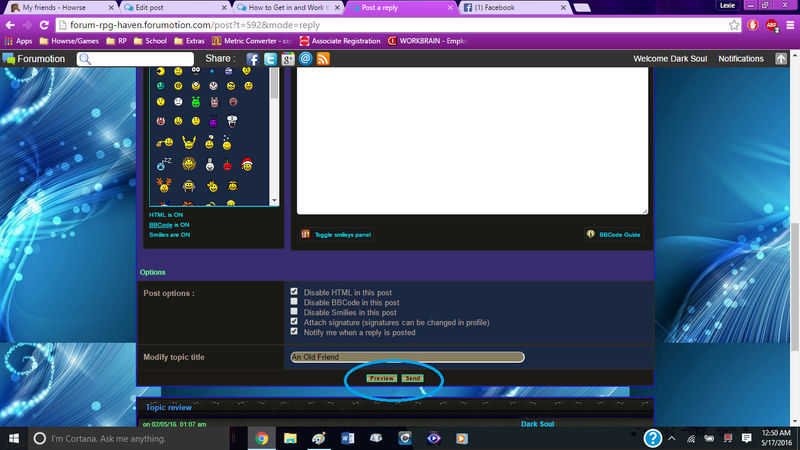 Then you have your "Preview" button, which again, does NOT actually send the message, and your "Send" button, which will actually send your message. XD
So yeah, that's how easy it is to post a reply. See, it's not that hard. Just takes practice.